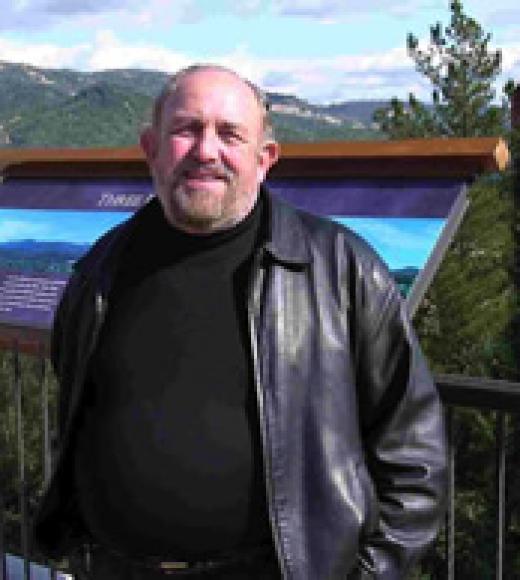 Position Title

Distinguished Professor Emeritus
Bio
Education
M.S. and Ph.D., Biochemistry, Purdue University
Research Interests
Dr. Rucker's current research focus is on the role of nutrients in early growth and development, the physiological roles of quinone cofactors derived from tyrosine, such as pyrroloquinoline quinone, and allometric scaling relevant to nutrition.
Selected past honors and activities:
Past President, American Society for Nutrition; Fellow: American Association for the Advancement of Science and American Society for Nutrition; Chair or Co-Chairperson for FASEB Summer Conferences on Micronutrients; service on Program Committees for ASN and FASEB, (e.g. planning committees for Experimental Biology meetings); Plenary Speaker at International Nutrition Congresses; service on the Executive Committees for ASN, Exp. Biol. Med. And committees for USDA, NIH and FASEB; Editorial Board service: American Journal of Clinical Nutrition, Journal of Nutrition, Exp. Biol. Med., Annual Reviews of Nutrition, Nutrition Research (current), Nutrients (current); Recipient: UC Davis Medical School Oettinger Research Award, American Society for Nutritional Sciences – Bordon Research Award, Distinguished Professor Title at UC Davis in 2005. Served as Chair and Vice-Chair of the Nutrition Department or in various positions for the Graduate Group for Nutritional Sciences. His research program remains active; however, he is no longer directing new students.
Journal Articles Since Retirement

:
ME Beckers, L Lanoue, CL Keen, RB Rucker, and JY Uriu-Adams. Abnormal development and increased 3-nitrotyrosine in Cu deficient mouse embryos. Free Radical Biology and Medicine 40(2006): 35-44.

T Stites, D Storms, K Bauerly, J Mah, C Harris, A Fascetti, Q Rogers, E Tchaparian, M Satre, and RB Rucker. Pyrroloquinoline quinone: modulation of mitochondrial quantity and function in mice. Journal of Nutrition 136(2006): 390-96.

KA Bauerly, D Storms, C Harris, S Hajizadeh, MY Sun, CP Cheung, MA Satre, AJ Fascetti, E Tchaparian, and RB Rucker. Pyrroloquinoline Quinone nutritional status and lysine metabolism in the mouse and rat. Biochimica et Biophysica Acta 1760(2007): 1741-48.

SJ Yang, JY Uriu-Adams, CL Keen, RB Rucker, and L Lanoue. Effects of Copper deficiency on mouse yolk sac vasculature and expression of angiogenic mediators. Birth Defects Research Part B: Developmental and Reproductive Toxicology 77(2007): 445- 54.

RB Rucker. Allometric scaling, metabolic body size and interspecies comparisons of basal nutritional requirements. Journal Animal Physiology and Animal Nutrition 91(2007): 148-56.

SJ Yang, CL Keen, L Lanoue, RB Rucker, and JY Uriu-Adams. Low nitric oxide: a key factor underlying copper-deficiency teratogenicity. Free Radical Biology and Medicine 43(2007): 1639-48.

JL Rudolf, KA Bauerly, E Tchaparian, RB Rucker, and AE Mitchell. The influence of diet composition on phase I and II biotransformation enzyme induction. Archives of Toxicology 82(2008): 893-901.

B Starcher and RB Rucker, Charles H. Hill (1921-2009). J Nutrition 139(2009): 2227- 9.

R Rucker, W Chowanadisai, and M Nakano. Potential physiological importance of pyrroloquinoline quinone. Alternative Medicine Review 14(2009): 268-77.

W Chowanadisai, KA Bauerly, E Tchaparian, A Wong, GA Cortopassi, and RB Rucker. Pyrroloquinoline quinone stimulates mitochondrial biogenesis through cAMP response element-binding protein phosphorylation and increased PGC-1alpha expression. Journal of Biological Chemistry 285(2010): 142-52.

E Tchaparian, L Marshal, G Cutler, K Bauerly, W Chowanadisai, M Satre, C Harris, and RB Rucker. Identification of transcriptional networks responding to pyrroloquinoline quinone dietary supplementation and their influence on thioredoxin expression, and the JAK/STAT and MAPK pathways. Biochemistry Journal 429(2010): 515-26.

W Chowanadisai, SF Shenoy, E Sharman, CL Keen, JK Liu, and RB Rucker. Well- functioning cell mitochondria promote good health. California Agriculture 65(2011): 136- 40.

SF Shenoy, W Chowanadisai, E Sharman, CL Keen, JK Liu, and RB Rucker. Biofactors in food promote health by enhancing mitochondrial function. California Agriculture 65(2011): 141-47.

K Bauerly, C Harris, W Chowanadisai, J Graham, P Havel, E Tchaparian, M Satre, J Karliner, and RB Rucker. Altering pyrroloquinoline quinone nutritional status modulates mitochondrial, lipid, and energy metabolism in rats. PLoS One 6(2011): e21779.

W Chowanadisai, DM Graham, CL Keen, RB Rucker, and MA Messerli. Neurulation and neurite extension require the zinc transporter ZIP12 (slc39a12). Proceedings of the National Academy of Sciences of the United States of America 110(2013): 9903-08.

W Chowanadisai, DM Graham, CL Keen, RB Rucker, and MA Messerli. A zinc transporter gene required for development of the nervous system. Communicative & Integrative Biology 6(2013): e26207.

CB Harris, W Chowanadisai, DO Mishchuk, MA Satre, CM Slupsky, and RB Rucker. Dietary pyrroloquinoline quinone (PQQ) alters indicators of inflammation and mitochondrial-related metabolism in human subjects. Journal of Nutritional Biochemistry 24(2013): 2076-84.

J Zhang, S Meruvu, YS Bedi, J Chau, A Arguelles, R Rucker, and M Choudhury. Pyrroloquinoline quinone increases the expression and activity of Sirt1 and -3 genes in HepG2 cells. Nutrition Research 35(2015): 844-49.

RB Rucker, MR Rucker. Nutrition: ethical issues and challenges. Nutrition Research 36(2016):1183-1192.

RB Rucker. Allometric scaling: theory and applications. Functional Foods in Health and Disease 7(2017): 303-13.

RB Rucker, BA Watkins. Inadequate diet descriptions: a conundrum for animal model research. Nutrition Research 65(2019):1-3.

Rucker RB, Starcher B. Boyd L O'Dell, PhD (1916-2019). J Nutrtion 150(2020): 2609-2612.

Chowanadisai W, Hart MD, Strong MD, et al. Genetic and Genomic Advances in Developmental Models: Applications for Nutrition Research. Adv Nutr. 11(2020): 971-978.

Jonscher KR, Chowanadisai W, Rucker RB. Pyrroloquinoline-Quinone Is More Than an Antioxidant: A Vitamin-like Accessory Factor Important in Health and Disease Prevention. Biomolecules. 11(2021): 1441.

Rucker, RB, Jonscher, Chowanadisai, W. Comparative Effects of Pyrroloquinoline Quinone (PQQ) and Resveratrol (RSV) on Mitochondriogenesis in Mice. FASEB Journal 36(S1)(2021) May:doi:10.1096/fasebj.2021.35.S1.05142(extended abstract).

Zivkovic AM, Rucker RB. Gut microbiota - nutrition and health. Nutriition Research. 100(2022): 42-46.

Rucker RB. Allometric scaling: Comparison of Interspecies Nutritional Relationships and Requirements J Nutrition 152(2022): in press

In Addition - Over 20 Book and Encyclopedia Articles