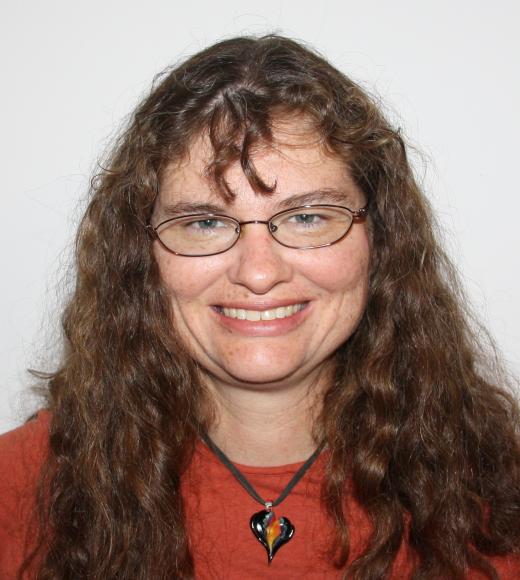 Position Title

Research Molecular Biologist, USDA ARS WHNRC

Associate Adjunct Professor
Bio
Research Interests
Dr. Lemay's lab studies how dietary components, especially fermentable carbohydrates, affect host response and whether that response is modulated by the functional capabilities of resident microbiota. Her lab also applies big data techniques, such as sequencing technologies and machine learning, to understand the effects of diet on human health.
Selected Publications
ST Westreich, ML Treiber, DA Mills, I Korf, DG Lemay. SAMSA2: A standalone metatranscriptome analysis pipeline. bioRxiv, 2017
ill GE, Lemay DG, Trott JF, Aimo L, Lock AL, Hovey RC. The transcriptome of estrogen-independent mammary growth in female mice reveals that not all mammary glands are created equally. Endocrinology. 2017 Jul 27. doi:10.1210/en.2017-00395. [Epub ahead of print] PubMed PMID: 28938404.
Aifric O'sullivan, Bethany Henrick, Bonnie Dixon, Daniela Barile, Angela Zivkovic, Jennifer Smilowitz, Danielle Lemay, William Martin, J Bruce German, Sara Elizabeth Schaefer. 21st Century Toolkit for Optimizing Population Health through Precision Nutrition. Critical Reviews in Food Science and Nutrition. Published online: 05 Jul 2017. [Taylor Francis Online]
Smilowitz JT, Lemay DG, Kalanetra KM, Chin EL, Zivkovic AM, Breck MA, German JB, Mills DA, Slupsky C, Barile D. Tolerability and safety of the intake of bovine milk oligosaccharides extracted from cheese whey in healthy human adults. J Nutr Sci. 2017 Feb 20;6:e6. doi: 10.1017/jns.2017.2. eCollection 2017. PubMed PMID: 28620481; PubMed Central PMCID: PMC5465862.
Lewis ZT, Sidamonidze K, Tsaturyan V, Tsereteli D, Khachidze N, Pepoyan A, Zhgenti E, Tevzadze L, Manvelyan A, Balayan M, Imnadze P, Torok T, Lemay DG, Mills DA. The Fecal Microbial Community of Breast-fed Infants from Armenia and Georgia. Sci Rep. 2017 Feb 2;7:40932. doi: 10.1038/srep40932. PubMed PMID:28150690; PubMed Central PMCID: PMC5288704.
Garrido D, Ruiz-Moyano S, Kirmiz N, Davis JC, Totten SM, Lemay DG, Ugalde JA, German JB, Lebrilla CB, Mills DA. A novel gene cluster allows preferential utilization of fucosylated milk oligosaccharides in Bifidobacterium longum subsp. longum SC596. Sci Rep. 2016 Oct 19;6:35045. doi: 10.1038/srep35045. PubMed PMID: 27756904; PubMed Central PMCID: PMC5069460.
Westreich ST, Korf I, Mills DA, Lemay DG. SAMSA: a comprehensive metatranscriptome analysis pipeline. BMC Bioinformatics. 2016 Sep 29;17(1):399. PubMed PMID: 27687690.
Garrido D, Ruiz-Moyano S, Lemay DG, Sela DA, German JB, Mills DA. Comparative transcriptomics reveals key differences in the response to milk oligosaccharides of infant gut-associated bifidobacteria. Sci Rep. 2015 Sep 4;5:13517. doi: 10.1038/srep13517. PMID:26337101
Underwood MA, Gaerlan S, De Leoz ML, Dimapasoc L, Kalanetra KM, Lemay DG, German JB, Mills DA, Lebrilla CB. Human milk oligosaccharides in premature infants: absorption, excretion, and influence on the intestinal microbiota. Pediatr Res. 2015 Aug 31. doi: 10.1038/pr.2015.162. [Epub ahead of print] PMID:26322410
Wickramasinghe S, Pacheco AR, Lemay DG, Mills DA. Bifidobacteria grown on human milk oligosaccharides downregulate the expression of inflammation-related genes in Caco-2 cells. BMC Microbiology. 2015 Aug 25;15:172. doi: 10.1186/s12866-015-0508-3. PMID: 26303932
Beck KL, Weber D, Phinney BS, Smilowitz JT, Hinde K, Lönnerdal B, Korf I, Lemay DG. Comparative proteomics of human and macaque milk reveals species-specific nutrition during postnatal development. J Proteome Res. 2015 May 1;14(5):2143-57. doi: 10.1021/pr501243m. Epub 2015 Apr 6. PubMed PMID: 25757574.
Lewis ZT, Totten SM, Smilowitz JT, Popovic M, Parker E, Lemay DG, Van Tassell ML, Miller MJ, Jin YS, German JB, Lebrilla CB, Mills DA. Maternal fucosyltransferase 2 status affects the gut bifidobacterial communities of breastfed infants. Microbiome. 2015 Apr 10;3:13. doi: 10.1186/s40168-015-0071-z. eCollection 2015. PubMed PMID: 25922665.
Hamilton MK, Boudry G, Lemay DG, Raybould HE. Changes in intestinal barrier function and gut microbiota in high-fat diet-fed rats are dynamic and region dependent. Am J Physiol Gastrointest Liver Physiol. 2015 May 15;308(10):G840-51. doi: 10.1152/ajpgi.00029.2015. Epub 2015 Mar 6. PubMed PMID: 25747351.
Grapov D, Lemay DG, Weber D, Phinney BS, Azulay Chertok IR, Gho DS, German JB, Smilowitz JT. The human colostrum whey proteome is altered in gestational diabetes mellitus. J Proteome Res. 2015 Jan 2;14(1):512-20. doi: 10.1021/pr500818d. Epub 2014 Dec 1. PubMed PMID: 25338220.
Schennink A, Trott JF, Manjarin R, Lemay DG, Freking BA, Hovey R. Comparative genomics reveals tissue-specific regulation of prolactin receptor gene expression. J Mol Endocrinol. 2015 Feb;54(1):1-15. doi: 10.1530/JME-14-0212. Epub 2014 Oct 30. PubMed PMID: 25358647.
Lemay DG, Hovey RC, Hartono SR, Hinde K, Smilowitz JT, Ventimiglia F, Schmidt KA, Lee JW, Islas-Trejo A, Silva PI, Korf I, Medrano JF, Barry PA, German JB. Sequencing the transcriptome of milk production: milk trumps mammary tissue. BMC Genomics. 2013 Dec 12;14:872. doi: 10.1186/1471-2164-14-872. PMID: 24330573.
Lemay DG, Pollard KS, Martin WF, Zadrowski CF, Hernandez J, Korf I, German JB, Rijnkels M. From genes to milk: genomic organization and epigenetic regulation of the mammary transcriptome, PLoS One, 2013 Sep 26;8(9):e75030.
Lemay DG, Ballard OA, Hughes MA, Morrow AL, Horseman ND, Nommsen-Rivers LA. RNA sequencing of the human milk fat layer transcriptome reveals distinct gene expression profiles at three stages of lactation. PLoS One 2013; 8(7): e67531
Rijnkels M, Freeman-Zadrowski C, Hernandez J, Potluri V, Wang L, Li W, Lemay DG. Epigenetic modifications unlock the milk protein gene loci during mouse mammary gland development and differentiation. PLoS One. 2013; 8(1):e53270.
Lemay DG, Martin WF, Hinrichs AS, Rijnkels M, German JB, Korf I, Pollard KS. G-NEST: a gene neighborhood scoring tool to identify co-conserved, co-expressed genes. BMC Bioinformatics 2012; Sep 28;13:253. PMID: 23020263
Neville MC, Anderson SM, McManaman JL, Badger TM, Bunik M, Contractor N, Crume T, Dabelea D, Donovan SM, Forman N, Frank DN, Friedman JE, German JB, Goldman A, Hadsell D, Hambidge M, Hinde K, Horseman ND, Hovey RC, Janoff E, Krebs NF, Lebrilla CB, Lemay DG, Maclean PS, Meier P, Morrow AL, Neu J, Nommsen-Rivers LA, Raiten DJ, Rijnkels M, Seewaldt V, Shur BD, Vanhouten J, Williamson P. Lactation and Neonatal Nutrition: Defining and Refining the Critical Questions. J Mammary Gland Biol Neoplasia. 2012 Jun;17(2):167-88. doi: 10.1007/s10911-012-9261-5. Epub 2012 Jul 1. PMID: 22752723
Argov-Argaman N, Smilowitz JT, Bricarello DA, Barboza M, Lerno L, Froehlich JW, Lee H, Zivkovic AM, Lemay DG, Freeman S, Lebrilla CB, Parikh AN, German JB. Lactosomes: Structural and Compositional Classification of Unique Nanometer-Sized Protein Lipid Particles of Human Milk. J Agric Food Chem. 2010 Oct 6. PMID: 20925428
Lemay DG, Rijnkels M, German JB. Lessons from the bovine genome: implications for human nutrition and research. J Nutr. 2009;139(7):1271-2. PMCID: 2698669.
Lemay DG, Lynn DJ, Martin WF, Neville MC, Casey TM, Rincon G, Kriventseva EV, Barris WC, Hinrichs AS, Molenaar AJ, Pollard KS, Maqbool NJ, Singh K, Murney R, Zdobnov EM, Tellam RL, Medrano JF, German JB, and Rijnkels M. The bovine lactation genome: insights into the evolution of mammalian milk. Genome Biology 2009;10(4):R43. PMCID: 2688934. (Reviewed in Nature Reviews Genetics 10, 346-347 June 2009) (Reviewed in Journal of Biology 2009, 8:37)
Tellam RL, Lemay DG, Van Tassell CP, Lewin HA, Worley KC, Elsik CG. Unlocking the bovine genome. BMC Genomics. 2009;10:193. PMCID: 2680899.
The Bovine Genome Sequencing and Analysis Consortium. The genome sequence of taurine cattle: a window to ruminant biology and evolution. Science. 2009;324(5926):522-8. (Cover article)
Argov N, Lemay DG and German JB Milk fat globule structure and function: nanoscience comes to milk production Trends Food Sci Technol. 2008;19(12): 617-623.
Lemay DG, Neville MC, Rudolph MC, Pollard KS, German JB: Gene regulatory networks in lactation: identification of global principles using bioinformatics. BMC Syst Biol 2007, 1:56.
Lemay DG, Zivkovic AM, German JB: Building the bridges to bioinformatics in nutrition research. Am J Clin Nutr. 2007, 86:1261-1269.
Lange MC, Lemay DG, German JB: A multi-ontology framework to guide agriculture and food towards diet and health. J. Sci. Food Agric. 2007, 87(8):1427-1434. doi: 10.1002/jsfa.2832.
Lemay D.G., Dillard C.J. and German J.B. (2007) Food structure for nutrition. In: Food Colloids: Self‑Assembly and Material Science. Dickinson E. and Leser M. (eds.) Royal Society of Chemistry, London, England, Chapter 1, pp. 1–15.
Lemay DG, Hwang DH: Genome-wide identification of peroxisome proliferator response elements using integrated computational genomics. J Lipid Res. 2006, 47:1583-1587. (Cover article)
Lee JY, Lowell CA, Lemay DG, Youn HS, Rhee SH, Sohn KH, Jang B, Ye J, Chung JH, Hwang DH: The regulation of the expression of inducible nitric oxide synthase by Src-family tyrosine kinases mediated through MyD88-independent signaling pathways of Toll-like receptor 4. Biochem Pharmacol. 2005, 70:1231-1240.
Weatherill AR, Lee JY, Zhao L, Lemay DG, Youn HS, Hwang DH: Saturated and polyunsaturated fatty acids reciprocally modulate dendritic cell functions mediated through TLR4. J Immunol. 2005, 174:5390-5397.