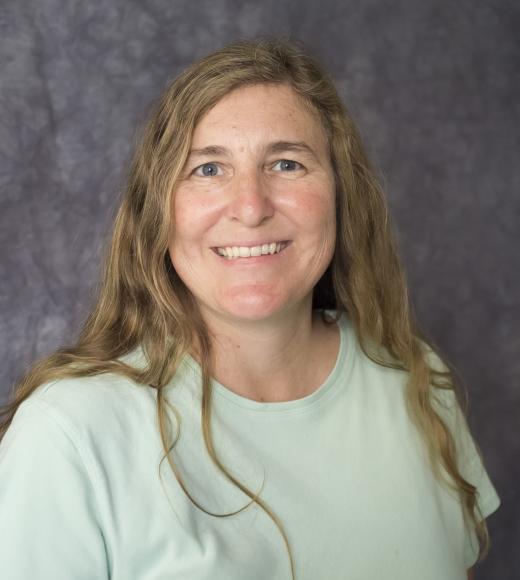 Bio
Education
Ph.D., Nutritional Biology, University of California, Davis
Research Interests
Dr. Holt's current research interests have focused on defining the metabolic and physiologic effects of the intake of specific foods on the cardiovascular health. This includes examining the relationship between circulating metabolites and vascular and platelet responses. Of interest, as a better definition of the mode of action of how specific phytochemicals within whole foods affect physiologic response, will lead towards the refinement of dietary recommendations regarding foods and dietary patterns that reduce chronic disease development.
Selected Publications
Holt R.R., Schramm D.D., Keen C.L., Lazarus S.A., Schmitz H.H.. Chocolate Consumption and Platelet Function. Journal of the American Medical Association 2002;287:2212-3. PMID: 11980520
Pearson D., Paglieroni T., Rein D., Wun T., Schramm D.D., Wang J.F., Holt R.R., Gosselin R., Schmitz H.H., Keen C.L. The Effects of Flavanol-Rich Cocoa and Aspirin on ex vivo Platelet Function. Thrombosis Research  2002;106: 191-7. PMID: 12297125
Holt R.R., Lazarus S.A., Sullards M., Zhu Q.Y., Schramm D.D., Hammerstone J.F., Fraga C.G., Schmitz H.H., Keen C.L. Procyanidin Dimer B2 (epicatechin-(4beta-8)-epicatechin) in Human Plasma After the Consumption of a Flavanol-Rich Cocoa. American Journal of Clinical Nutrition 2002 76:798-804. PMID: 12324293
Schroeter H., Holt R.R., Orozoco T.J., Schmitz H.H., Keen C.L.  Milk and Absorption of Dietary Flavanols.  Nature  2003;426: 787-78. PMID: 14685225
Keen C.L., Holt R.R., Oteiza P., Fraga C.G., Schmitz H.H. Cocoa Antioxidants and Cardiovascular Health. American Journal of Clinical Nutrition 2005;81:298S-303S. PMID: 15640494
Holt R.R., Actis-Goretta L., Momma T.Y., Keen C.L. Dietary Flavanols and Platelet Reactivity. Journal of Cardiovascular Pharmacology 2006;47:S187-S196. PMID: 16794457
Shenoy S.F., Kazaks A.G., Holt R.R., Chen H.J., Winters B.L., Khoo C.S., Poston W.S., Haddock C.K., Reeves R.S., Foreyt J.P., Gershwin M.E., Keen C.L. The Use of a Commercial Vegetable Juice as a Practical Means to Increase Vegetable Intake: A Randomized Controlled Trial. Nutrition Journal 2010;Sep17;9(1):38. PMID: 20849620
Holt R.R., Heiss C., Kelm M., Keen C.L. The Potential of Flavanol and Procyanidin Intake to Influence Age-Related Vascular Disease. Journal of Nutrition Gerontology and Geriatrics, 2012;31:290-323. PMID: 22888843
Holt R.R., Yim S.J., Shearer G.C., Hackman R.M., Djurica D., Newman J.W., Shindel A.W., Keen C.L.  Effects of short-term walnut consumption on human microvascular function and its relationship to plasma epoxide content. The Journal of Nutritional Biochemistry 2015;26:1458-66. PMID: 26396054
Djurica D, Holt RR, Ren J, Shindel A, Hackman RM, Keen CL. Effects of a dietary strawberry powder on parameters of vascular health in adolescent males.  British Journal of Nutrition 2016;116:639-47. PMID: 27464461
Agrawal K, Melliou E, Li X, Pedersen TL, Wang SC, Magiatis P, Newman JW, Holt RR. Oleocanthal-rich extra virgin olive oil demonstrates acute anti-platelet effects in healthy men in a randomized trial. Journal of Functional Foods 2017;36:84-93.