Louise L. Lanoue, Ph.D.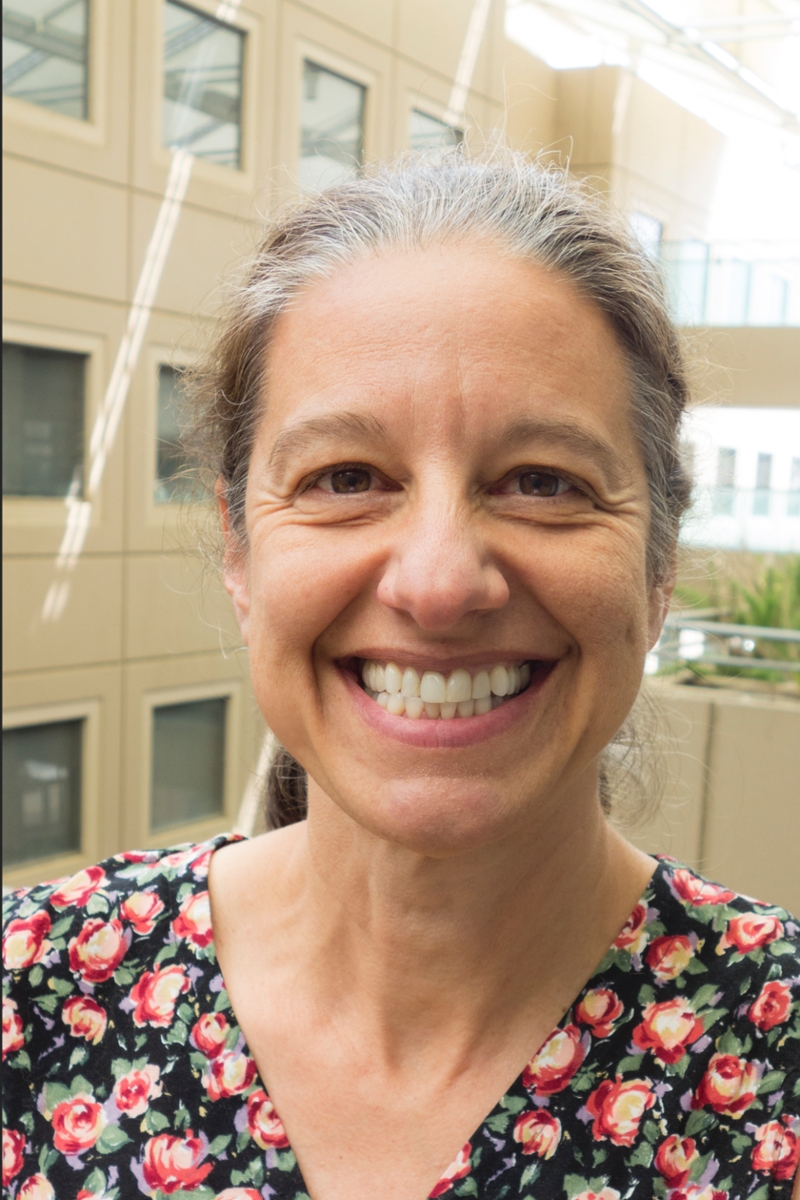 Position
Assistant Project Scientist
Education
B.S., Physical Education, Universite de Sherbrooke, Canada
M.Sc., Nutrition, Universite de Montreal, Canada
Ph.D., Nutrition, McGill Unviversity, Montreal, Canada
Research Interests
Dr. Lanoue´s research is directed towards achieving a better understanding of the role of specific nutrient deficits or excesses on embryonic and fetal development. The goal of the research is to identify potential mechanisms and pathogenic processes associated with the developmental defects induced by a nutrient imbalance with emphasis on the trace elements copper, zinc, boron and arsenic. The research requires the use of pre- and postimplantation embryo culture models as well as yolk sac, limb and neural crest cells culture systems, whereby changes in gross morphology, protein and gene expression are monitored using histological, imaging, immunological and molecular methodologies.
Current research projects include studies regarding
The effects of boron on early mouse embryonic development with emphasis on membrane function.
The nature and extent of embryonic oxidative damage induced by copper deficiency in mice.
The expression of extra-cellular proteins in heart of copper deficient rat embryos and fetuses.
The alteration of neural crest cell metabolism and its effect on heart malformation during zinc deficiency. Other areas of interest include looking at the epigenetic and anti-atherogenic effects of plant flavonoids during development and in adult animals.
Selected Publications
Yang H, Keen CL, Lanoue L. Influence of intracellular zinc on cultures of rat cardiac neural crest cells. Birth Defects Res B Dev Reprod Toxicol. 2015 Feb;104(1):11-22. [PubMed]

Lanoue L, Green KK, Kwik-Uribe C, Keen CL. Dietary factors and the risk for acute infant leukemia: evaluating the effects of cocoa-derived flavanols on DNA topoisomerase activity. Exp Biol Med (Maywood). 2010 Jan;235(1):77-89. [PubMed]

Uriu-Adams JY, Scherr RE, Lanoue L, Keen CL. Influence of copper on early development: prenatal and postnatal considerations. Biofactors. 2010 Mar-Apr;36(2):136-52. [PubMed]

Lopez V, Keen CL, Lanoue L. Prenatal zinc deficiency: influence on heart morphology and distribution of key heart proteins in a rat model. Biol Trace Elem Res. 2008 Jun;122(3):238-55.[PubMed]

Yang SJ, Keen CL, Lanoue L, Rucker RB, Uriu-Adams JY. Low nitric oxide: a key factor underlying copper-deficiency teratogenicity. Free Radic Biol Med. 2007 Dec 15;43(12):1639-48. [PubMed]

Yang SJ, Uriu-Adams JY, Keen CL, Rucker RB, Lanoue L. Effects of copper deficiency on mouse yolk sac vasculature and expression of angiogenic mediators. Birth Defects Res B Dev Reprod Toxicol. 2006 Oct;77(5):445-54. [PubMed]

Beckers-Trapp ME, Lanoue L, Keen CL, Rucker RB, Uriu-Adams JY. Abnormal development and increased 3-nitrotyrosine in copper-deficient mouse embryos. Free Radic Biol Med. 2006 Jan 1;40(1):35-44. [PubMed]

Verstraeten SV, Lanoue L, Keen CL, Oteiza PI. Relevance of lipid polar headgroups on boron-mediated changes in membrane physical properties. Arch Biochem Biophys. 2005 Jun 1;438(1):103-10. [PubMed]

Ensunsa JL, Symons JD, Lanoue L, Schrader HR, Keen CL. Reducing arginase activity via dietary manganese deficiency enhances endothelium-dependent vasorelaxation of rat aorta. Exp Biol Med (Maywood). 2004 Dec;229(11):1143-53. [PubMed]
Keen CL, Clegg MS, Hanna LA, Lanoue L, Rogers JM, Daston GP, Oteiza P, Uriu-Adams JY. The plausibility of micronutrient deficiencies being a significant contributing factor to the occurrence of pregnancy complications. J Nutr. 2003;133(5 Suppl 2):1597S-1605S. Review. [PubMed]
Keen CL, Hanna LA, Lanoue L, Uriu-Adams JY, Rucker RB, Clegg MS. Developmental consequences of trace mineral deficiencies in rodents: acute and long-term effects. J Nutr. 2003;133(5 Suppl 1):1477S-80S. Review. [PubMed]
Hawk SN, Lanoue L, Keen CL, Kwik-Uribe CL, Rucker RB, Uriu-Adams JY. Copper-deficient rat embryos are characterized by low superoxide dismutase activity and elevated superoxide anions. Biol Reprod. 2003;68(3):896-903. [PubMed]
Lanoue, L., Liu, X.J. and K.G. Koski. Postnatal profiles of glycogenolysis and gluconeogenesis are modified in rat pups by maternal dietary glucose restriction. J. Nutr. 1999;129: 820-827. [PubMed]
Lanoue, L., Strong, P.A. and C.L. Keen. Adverse effects of a low boron environment on the preimplantation development of mouse embryos in vitro. J. Trace Elem. Exp. Med. 1999;121: 235-250.
Lanoue, L. Taubeneck, M.W., Muniz, J., Hanna, L.A., Strong, P.L., Murray, F.J., Nielsen, F.H., Hunt, C.D. and C.L. Keen. Assessing the effects of lpw boron diets on embryonic and fetal development in rodents using in vitro and in vivo model systems. Biol. Trace Elem. Res. 1998;66: 261-298. [PubMed]
Lanoue, L., Dehart, D.B., Hinsdale, M.E., Maeda, N., Tint, G.S. and K.K. Sulik . Limb, genital, CNS and facial malformations result from gene/envionment-induced cholesterol deficiency: further evidence for a link to sonic hedgehog. Am. J. Med. Genet. 1997;73: 24-31. [PubMed]
Dehart, D.B., Lanoue, L., Tint, G.S. and K.K. Sulik. Pathogenesis of malformations in a rodent model for Smith-Lemli-Opitz syndrome. Am. J. Med. Genet. 1997;68: 328-337. [PubMed]
Koski, K.G., Lanoue, L. and S.N. Young. Restriction of maternal dietary carbohydrate influences the developmental profile of postnatal brain indoleamine metabolism. Biol. Neonate 1995;67: 127-131. [PubMed]
Lanoue, L. and K.G. Koski. Glucose-restricted diets alter milk composition and mammary gland development in lactating rat dams. 1994;J. Nutr. 124: 94-102. [PubMed]
Koski, K.G., Lanoue, L. and S.N. Young. Restriction of maternal dietary carbohydrate decreases fetal brain indoles and glycogen in rats. 1993; J. Nutr. 123: 42-51. [PubMed]
Lanoue, L., Miniaci, S. and K.G. Koski. Placental composition does not respond to changes in maternal dietary carbohydrate intake in rats. J. Nutr. 1992;122: 2374-238. [PubMed]