Student Spotlights
If you would like to be included in the Undergraduate Student Spotlight page, please contact us via e-mail at nutritionweb@ucdavis.edu
Carina Maria Rubio Aladjadjian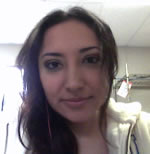 Class of 2011 (Clinical Nutrition)
As an undecided major in junior college exploring different classes I took an introductory nutrition class and said "This is it!" and never looked back. Dr. Heinig's NUT118, Community Nutrition class was one of the most inspiring and useful classes I experienced in my undergraduate career. Her extemporaneous attitude and reinforcing teaching methods taught useful and practical critical thinking concepts and theories that are directly applicable to public health and community nutrition work. She helped build my confidence in being able to translate what I have learned here to real world problems I hope to help solve.
I found my niche working in food service for University Catering in my senior year and also gained an understanding of the background of food service management through the FSM class series. After graduation I'm visiting Spain for two months to learn Spanish and then I plan on pursuing a management position in a food service while exploring where my strengths and interests in nutrition can be optimized.
Sheik Ali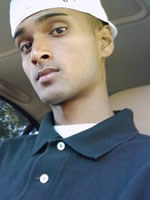 Class of 2011 (Clinical Nutrition)
"The doctor of the future will no longer treat the human frame with drugs, but rather will cure and prevent disease with nutrition." -Thomas Edison
A healthy diet is the key to a promising future with multiple opportunities. Nutrition and diet is connected to everything in an individual's life. I believe that if you cannot make room for a healthy diet, then you must make room for illness. At a certain point in everyone's lives, for some earlier than others, an individual must make the decision to choose between the two. For a handful, the decision is easy, but for others it can be difficult journey with few promises. Nutrition fascinates me in every aspect, from altering eating habits to meet your goals to the molecular structure of a cholesterol molecule and how a simple alteration of it can make a difference in someone's life. I believe that I can be the barrier between a healthy life and a life full with unpromising illness.
After attaining my Bachelor's Degree in Clinical Nutrition, my goal is to participate in a dietetic internship and taking the national examination administered by the Commission on Dietetic Registration (CDR). After becoming an accredited RD, I plan on continuing my education to receive additional certifications such as one for Diabetes Education along with Pediatric and Renal Nutrition. I seek to one day become Head RD in a highly regarded hospital, with a main goal of helping my patients explore their fullest potential by living healthy lifestyles.
Mazin Sam Boushakra
Class of 2010 (Nutrition Science)
The most important determinants of good health are what we eat and how active we are. The science of nutrition helps us live vibrant and healthy lives by focusing on what we eat by providing us with the education to choose a life which encompasses the optimal balance of nutrients and energy. I chose to be a nutrition science major, because every human being is the author of the book of his own health or disease, therefore we must fill the pages of this book with all the things conducive to a vibrant life. The science of nutrition gives us the resources to do so. And lastly in health there is freedom and freedom leads to happiness. After graduation I plan to pursue a career in the field of pharmaceutical sciences. I feel that the Nutrition Science major has prepared me for this because I now understand the biochemical relationship that food and its components have on the human body, and in the future, pharmacy will help me understand what role drugs play in this intricate relationship.
Elieke Demmer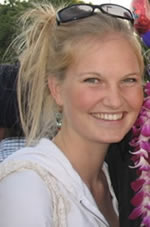 Class of 2010 (Clinical Nutrition)
My mom raised me in an environment where almost all of our foods have been organic, whole wheat, or natural. Growing up like this I have always been interested in food, and how to eat healthy. When I came to UCD I quickly realized that with a degree in Clinical Nutrition I could continue my path of curiosity in the food world and explore why "natural" and "organic" are healthy choices. I also love helping other people, and believe that by becoming a Registered Dietitian I will be able to aid others in living a healthier life.
Upon graduating from UCD in the spring I plan on finding a program that combines a Masters degree in Nutrition as well as a Dietetic Internship. I then plan on becoming a Registered Dietitian and hope to one day own a private health club where I can use both my Exercise Biology knowledge as well as my Nutritional background to help people lead healthier lives.
Alyssa Nicole Diks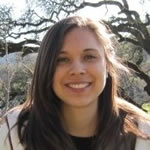 Class of 2012 (Clinical Nutrition)
I became a nutrition major because I am fascinated by the affects that certain foods have on the human body and the healing properties that they possess. I believe this field has many opportunities to help and educate people about one of the most fundamental parts of health: proper nutrition.
After graduation I plan to participate in a dietetic internship and become a Registered Dietitian. After that I would love to work in a college to help students with eating disorders.
Monica Monari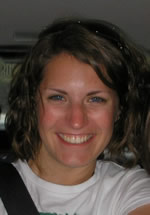 Class of 2011 (Clinical Nutrition)
I was originally a Textiles and Clothing Major-total opposite of Nutrition! I wanted to do something in the health field, but was not attracted to a research occupation or becoming a doctor. Nutrition stood out to me because it's a subject matter that is relevant to all humans and has a huge impact on all health. I'm so happy with my decision to change my major; I love my classes and know this is the perfect place for me.
I have just started my upper division nutrition classes this quarter so I haven't had the pleasure of meeting all of the professors yet. Of the professors I have had I loved Dr. Liz Applegate (Nut10). Dr. Applegate has been involved in every possible area of Nutrition from writing for Runners World to working for the Oakland Raiders and integrates her experiences into her lectures, giving them a practical application. She was also a UCD nutrition student which I think helps her relate to her students in a unique way. I enjoyed her class so much and found the information extremely applicable to my own life and also to a career.
After I graduate I plan on completing the Dietetic Internship somewhere in California then getting my Registered Dietitian's Certification. With my certification, I hope to work in hospital as an RD. If I'm still as ambitious in the future as I am now, I'd love to become a Physician's Assistant. Last summer I interned in the UCD Medical Center in the operating room where I was able to view multiple procedures. This internship made me see how much I want to work in a hospital and particularly, how my education in nutrition can be an asset in the broader health field. From looking at health trends, it's clear the nutrition is becoming an increasingly critical player. I want to show people how to heal and prevent disease through nutrition and live better lives.
Sara Najafi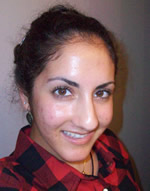 Class of 2011 (Clinical Nutrition)
I decided to major in nutrition because I am fascinated by how much food can have an effect on our minds, bodies, mood, and every aspect of our lives. Making smart and healthy choices when it comes to our diet can help people not only live longer, but live happier! And I would love to help people do that!
After graduation, I hope to go onto grad school and get my Ph.D. and focus on sports nutrition. I would love to be a nutritionist for various sports teams. UCD has prepared me for this very well with the various internship and volunteer opportunities it offers. I have gotten some great hands on experience that has given me a better idea of exactly what I would like to do.
Mary Odufuwa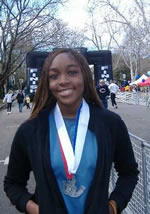 Class of 2011 (Clinical Nutrition)
I became a Nutrition Major because I wanted to turn my passion and lifestyle into a career that will last a lifetime so that others can reap the benefits of healthy living. I have gone through a lifestyle transformation and I want to motivate others with my story. After graduating from UC Davis, I plan on attending a graduate program in Nutrition and completing the Dietetic Internship to become a Registered Dietician. My experience in the UCD Nutrition Department has been very enlightening. They really prepare a good plan of classes for students to take to make sure that we are on track to succeed in what we aspire to do.
Artemis Robison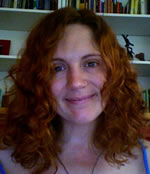 Class of 2009 (Nutrition Science)
I am a re-entry student, and returned to academia after working as a musician and artist for the past several years, to finish my bachelor's degree in Nutrition Science at UC Davis. I have always been interested in health and holistic medicine, and I became a Nutrition major because I am fascinated by the integral roles nutrients play both in building and maintaining health, and preventing and fighting illness. I believe an in-depth understanding of nutrition is key to unraveling many issues of human health and disease, including epidemics we face worldwide today such as cancer, obesity, diabetes, and cardiovascular disease.
After graduation, I plan to complete a one-year biotechnology certification program, before going on to either medical or graduate school. I feel that the core Nutrition classes including the NUT 116 A/B series in Clinical Nutrition provided me with a solid and broad understanding of the interactions between nutrition and human physiology, both in health and in disease states. The NUT 117 class in Experimental Nutrition was a great introduction to the exploration of nutrition in a laboratory setting, and included a great deal of practice in writing, presenting and researching scientific literature. I also spent a quarter as an intern in Dr. Clifford's lab, which has provided me with invaluable insight and hands-on experience with working in a research setting. These experiences have provided me with knowledge, research, writing and practical laboratory skills, all of which are excellent preparation for my future study and work in research and medicine.
Isabelle Siddik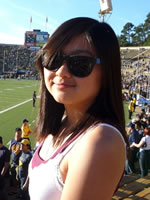 Class of 2011 (Clinical Nutrition)
Food is an integral part of our lives and through food, you can live a healthy life and be happy about it. I love food and I love to eat and what can be better than learning more about food and how it can make you healthy? After being accepted at UC Davis and taking several upper division classes, I knew that I did the right thing majoring in Clinical Nutrition. After graduation, I plan to go into a one- year Dietetic Internship program and hopefully receive a Master's Degree as well. After that I will take the RD examination and work in a hospital. UC Davis is really helpful in preparing me for my future because the classes required for a Bachelor's degree are based on the required classes in preparation for the RD exam.
Michelle White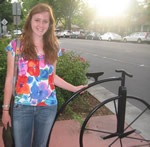 Class of 2012 (Clinical Nutrition)
I came to UC Davis as a junior transfer from a pre-nursing program at a CSU where I was also minoring in nutrition. I have always seen a huge correlation between the fields of nursing and nutrition. I had to make a decision as to whether to accept a spot in a nursing program or transfer to UC Davis and finish my undergraduate work in Clinical Nutrition. I am very happy with my choice to attend Davis and love the field of nutrition as it relates to healthcare because I believe that so many health issues can be alleviated with proper nutrition.
I really enjoy Dr. Zindenberg-Cherr and her enthusiasm for teaching the course on the RDAs. I am also very appreciative of the guidance that I received from Dr. Francene Steinberg when I was making my decision to attend UC Davis and I know that she has a wealth of knowledge regarding directions to take in the field of nutrition after graduation!
Following graduation, I would like to work in the area of geriatric and/or early childhood nutrition education. I have spent a great deal of time with the elderly population through my job in home health care/hospice and I am always amazed at how much seniors have to give in terms of valuable experiences and life lessons. I would like to be involved in elderly nutrition education with the idea that proper nutrition at this time of life will help this population group live longer, healthier and happier lives. On the other end of the life cycle, I think that nutrition education for very young children and their parents is paramount in developing sound eating practices to last a lifetime. I am one (of many) who is very concerned about the rising incidence of childhood obesity and the lifelong health implications that follow. Eventually, I would like to pursue a dietetic internship and/or master's in nutrition science or, combine my degree in Clinical Nutrition with either another B.S. degree in nursing or an entry level master's in nursing.
Shuang Qi Nini Yang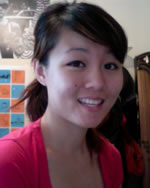 Class of 2011 (Clinical Nutrition)
I became a nutrition major because I felt that one of the biggest problems in America is their health. Obesity and diseases are growing in numbers every year. I believe that people need to start watching their health in order to prevent future problems in their later years. Many diseases develop because people don't take care of their body in the first place. If people started to eat healthier and routinely exercise, they would be able to live a better life. After graduation I want to go to a Dietary School to get become a registered dietitian. From there I want to get a job in the food department or work in a clinic. UC Davis is one of the best UCs for Nutrition. If any future students were interested in nutrition I would say you've come to the right place.